the many facets of depression & treatment
The Face Of Mental Illness: Documenting Depression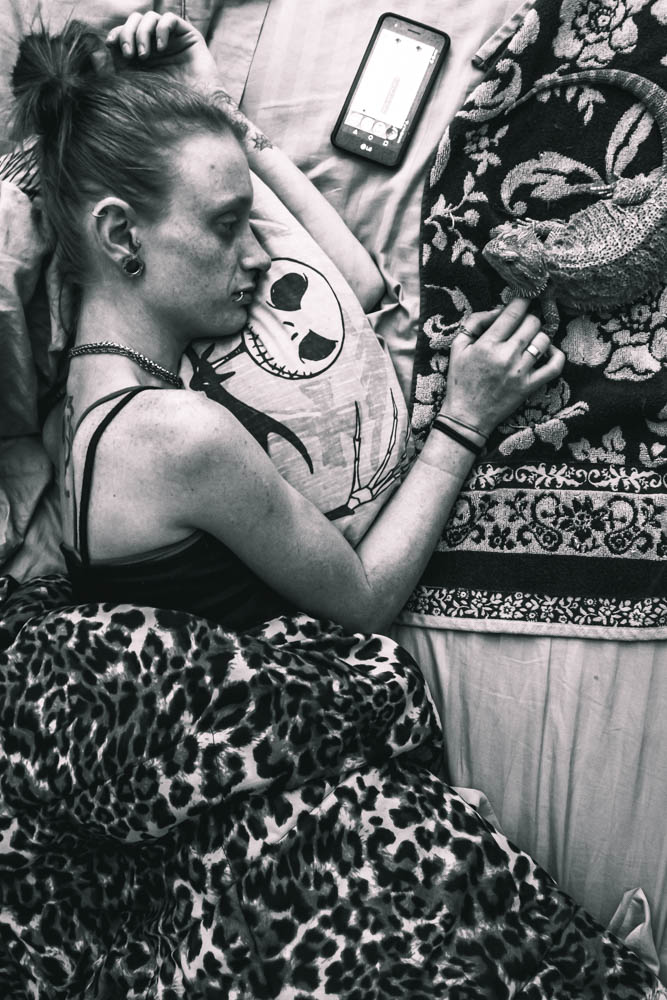 Published on
filed under "Documenting Depression"
by WFL
This is Jess, my girlfriend. We're documenting depression.
Jess suffers from severe depression, anxiety disorder, and borderline personality disorder.
There are numerous factors that have contributed to her pain. Her childhood was less than spectacular. Her adult life hasn't fared much better, sadly.
She has suffered so much in life that it is no wonder she hurts. Thankfully, she has the lizard pictured with her to help.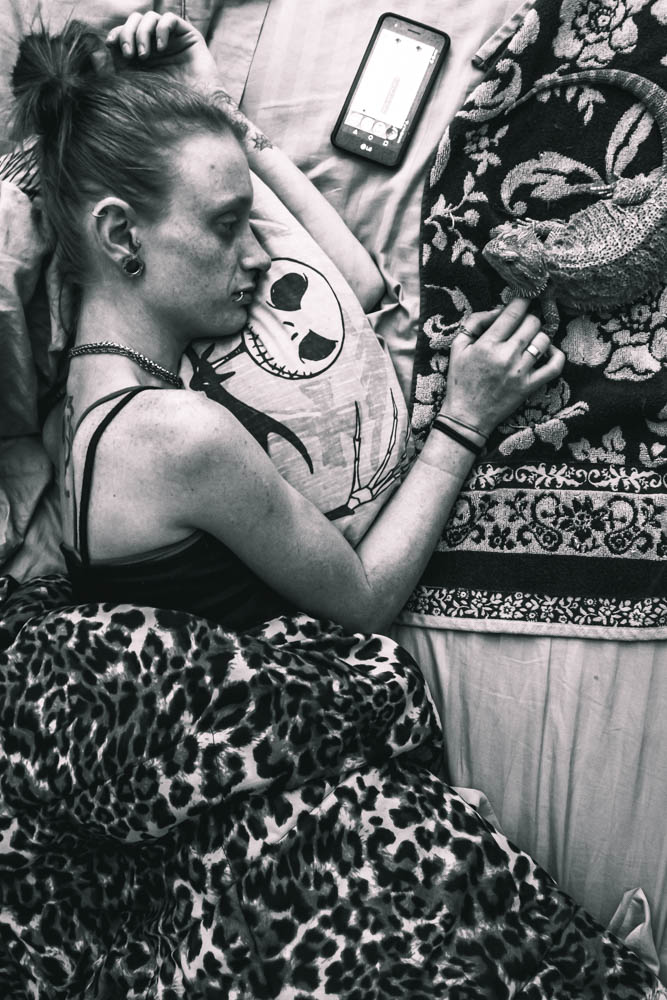 Knobbins, my bearded dragon, is 5 years old, and has helped me through a number of rough patches in life. Bearded dragons are actually commonly registered as emotional support animals.
Thus far, Knobbins has never failed to help. Sometimes it is only a little bit, but that little bit can mean the difference between complete shut down and the willingness to eat.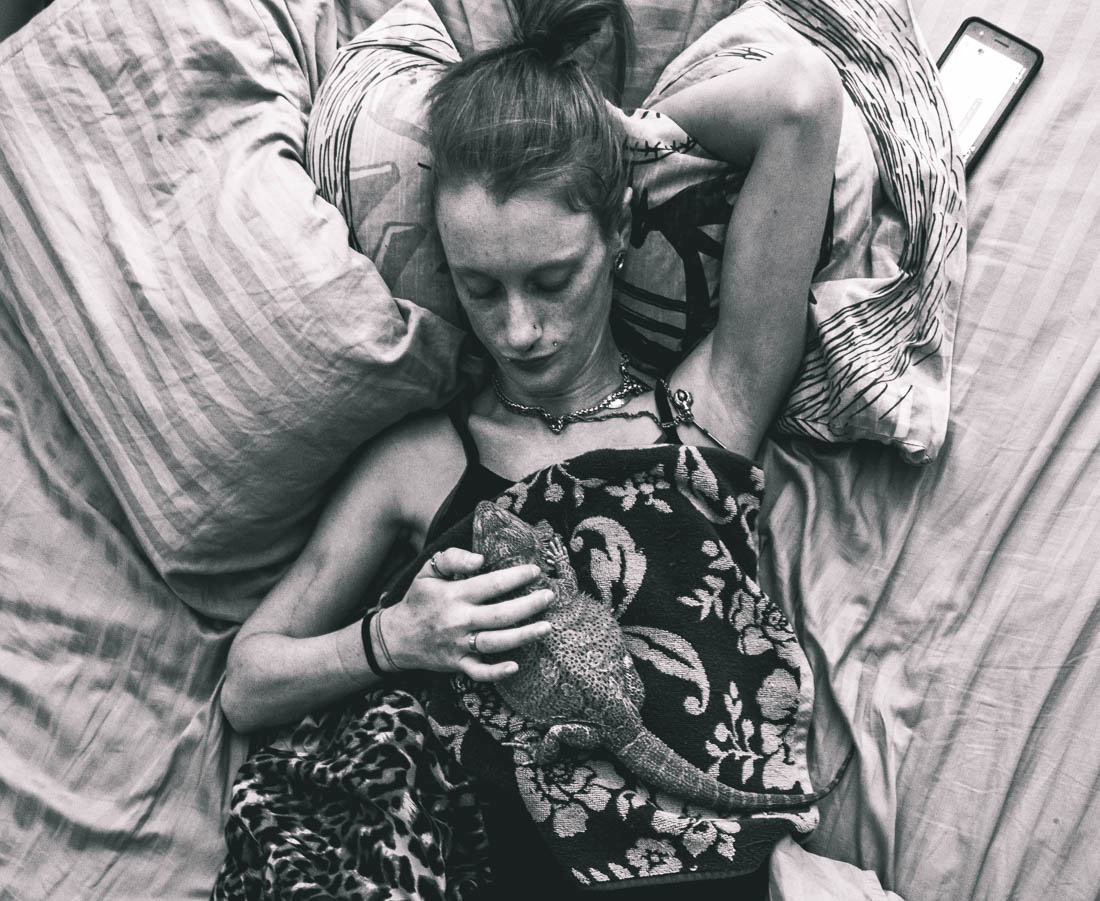 If you're interested in learning more about emotional support animals and how to get your own emotional support animal, CertaPet can help.
---
This photo journalism series documents the depression of someone very close to me. She agreed to let me photograph her at the most vulnerable times in her life; not just to share it with you, but to help her understand herself. See the rest of the articles documenting depression here.
Depression affects about 6.7% of adults in the U.S., according to the Anxiety and Depression Association of America. It is also among one of the many misunderstood illnesses that affect society.
Depression isn't something that can just be turned off. You can't stop hurting. You can't "buck up", "focus on the positive", or anything else that many people will tell you to do when you're suffering from clinical depression.
If you know someone who is suffering from depression, please, try to understand what they are going through and support them instead of telling them to cheer up. If you suffer from depression, just know that you're not alone, no matter how much it feels that way. If you feel like there is no way out, or just need some help, check out NAMI's support page.