A legend in his own mind.. Sometimes.
Will: A Sub-MOA Spoonie Story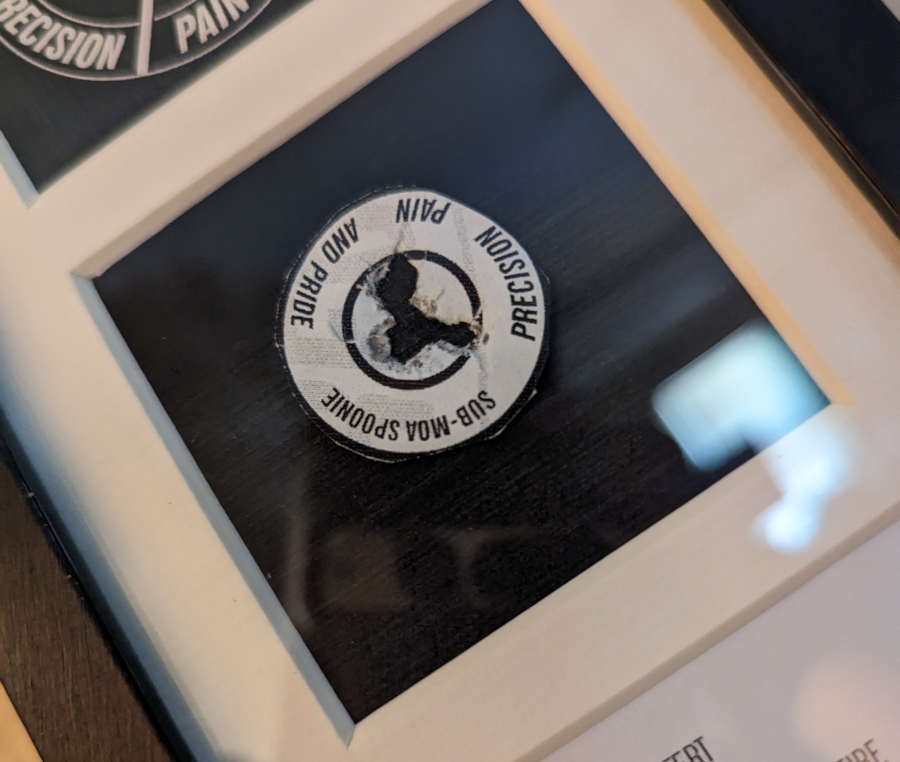 Published on
filed under "Sub-MOA Spoonie"
by WFL
I learned to calculate my DOPE when I was in my single digits with a hand-pumped air rifle and a cheap Wal-Mart special 6x scope.
I also got used to having health problems at an early age.. Actually, much earlier than that. You could say I have a thing for challenges based on those 2 "features" of my story.
It started with asthma and allergies; The asthma was pretty severe, and there were a few instances of hospital visits. As I got older, I found other issues manifesting themselves.. Chronic pain in my knees was attributed to juvenile arthritis of some form, but it never really stopped.. And kept getting worse (and spreading).
I'm now in my 40s and walk with a cane. I am lucky to be able to walk a mile in a day, and even on days I CAN do it, that doesn't mean I feel good afterwards.
I realized as time went on that issues I had as a kid weren't normal; I hated writing or doing detailed pen sketches in one sitting just because my hands hurt. Taking notes in class was awful until I was allowed to bring a laptop (thanks, college).
As I got older, I found myself enjoying fewer things in life.. Until my day job at a digital agency netted me the chance to work on a major website in the precision shooting space.
That rekindled my interest in precision shooting; I hadn't touched a rifle in years, but I still remembered everything, so I set myself down the path to getting right back into it.
I settled on going the 22LR route just because it's cheaper and will require less walking at the range to place targets. I started researching what the hot ticket items were, picked up my rifle safe, and 2 years later I had my rifle (a Ruger Precision Rimfire w/ a Bushnell Match Pro optic in MIL) and started working on testing ammo and getting my groups down.
Speaking of groups, my Sub-MOA Spoonie challenge results? .616 MOA.. And that's not even with my favorite ammo.
Yeah, I had that shit framed up.
Sub-MOA Spoonie celebrates overcoming the challenges spoonies have in life and showing the normies that we can still kick a little ass. Learn more at the Sub-MOA Spoonies website and find out how you can complete the Sub-MOA Spoonie Challenge.